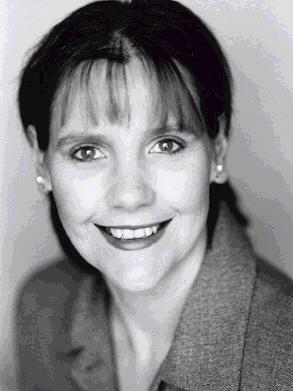 Donna Dowler
Artistic Director
Senior Production Class Tutor
Donna, together with her husband Peter, is the founder of Adlib Entertainment. Donna has worked as an actor, director, writer, choreographer and producer for over 25 years. Her favorite acting roles include Mary Pickford in The Biography Girl, Miss Adelaide in Guys and Dolls and portraying Constance Wilde in Mrs Wilde, a role in which she won one numerous awards in Victoria's One Act Play Festival in 2006. Donna has written plays, a teenage musical and 16 children's musicals with Peter.  She is passionate about the work that she does with the students of Adlib Young Performers. Donna has won Lyrebird Awards for her writing and is called upon by many schools to provide quality scripts for children to perform.  In 2011 Donna Dowler received the Lyndsay King Arts Initiative Award for her impact in the field of performing arts in the City of Casey.  In particular her contribution to youth.  Donna is the creator of the Youth Impro Games and her great work within Adlib is best described by the people she has inspired, as can be read in the many testimonials on this site.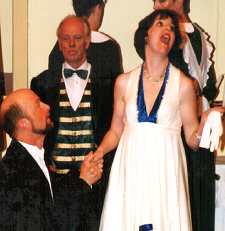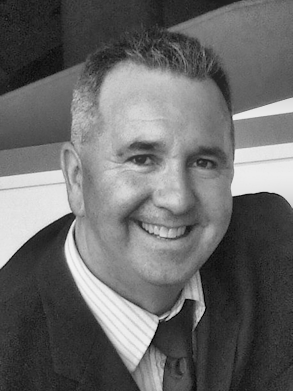 Peter Dowler
Director
Business Development Manager
Peter has worked as a professional actor/comedian for many years, hosting hundreds of successful corporate and private functions with The Murder Company as well as performing and directing numerous children's productions and stage plays. His acting roles have included R.P. McMurphy in One Flew Over the Cuckoo's Nest, Professor Harold Hill in The Music Man, Nathan Detroit in Guys and Dolls and Chico Marx in The Marx Brothers. In the early 1990's Peter was a guitarist/singer/song-writer with a rock band. His song writing talents have certainly come in handy here at Adlib. Peter has written over 100 songs to compliment Donna's fantastic scripts and their shows are performed to hundreds of satisfied children every school holidays. Peter says there's nothing better than watching children (and more often than not their parents) jumping up and down to his catchy songs. When Peter isn't investigating Murder Mysteries of an evening, he can be seen touring around Victorian Pre-schools in the Vic Roads "Starting Out Safely" program, Teaching children road safety as Professor Eric Speriment.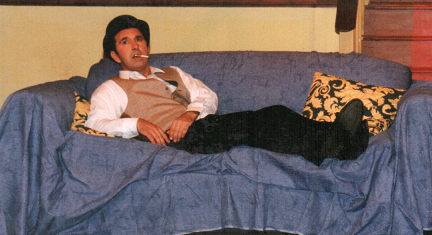 CARLY DALEY
DRAMA TUTOR – Juniors, Intermediates & Seniors
SPECIALIST SINGING TUTOR
Carly was first introduced to Adlib in 2004 when she played Marie in their first production if Beauty and the Beast.  Since then she's been pretty busy but loves being back at Adlib and nurturing a new generation of our drama students.
Carly has experience acting for television, film and stage and has played lead roles in award winning short films.  She is also an experienced presenter and has worked for P&O Australia as an entertainment host.
As a singer Carly has been lucky enough to perform on stages all over the world.  She spent a year as lead singer on a Mediterranean cruise ship where she got to visit a different city every day and perform a different show every night!  Following that, she moved to England where she played Frida in a popular ABBA tribute band that toured the UK and Europe and even performed at London's Wembley Stadium.  Carly has written and performed one woman shows and often sings for residents in aged care homes.
When not performing, Carly runs 2 businesses- one that educates children on healthy eating called Daley Nutrition , and another hand crafting eco-friendly products.  She also runs around after her cheeky and energetic 3 year old daughter!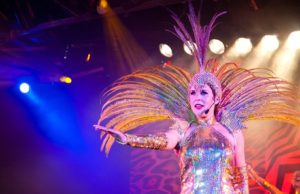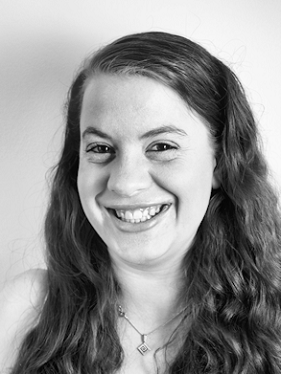 REBECCA DISSEGNA
TUTOR – Junior Musical
COORDINATOR- Dance Connexion
Regular audience member of Adlib Children's Theatre will recognise Rebecca from many a panto, playing such memorable roles as Smee in Peter Pan, Anastasia in Cinderella, Fairy Daisy in Sleeping Beauty and The Queen in Puss 'n' Boots.,
If you ever wondered about the passion and talent behind our Junior Musical Class, then Rebecca is the tutor responsible. She took over the reins of the class over a year ago and thoroughly enjoys working with young people of all ages to help bring out all of their wonderful potential. Rebecca studied acting and theatre production at Adlib for 11 years, starting as an intermediate and going all the way through to Senior' Production Class before becoming one of AYP's valued tutors. She cannot wait for you all to see the wonderful performances that Adlib has in store every year from the Juniors to the seniors. Rebecca has also completed her Certificate III in Children's services in 2014. When Rebecca is not treading the boards or inspiring students, she works a nanny some very fortunate children.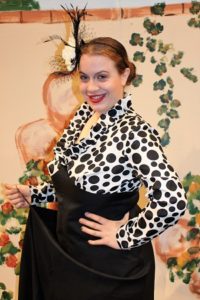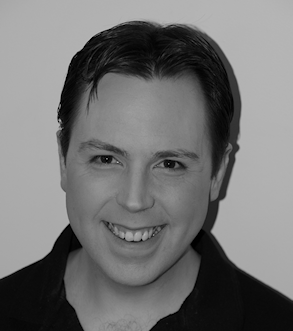 MATT HILLMAN
Founder and Creative Director of his own business, Hillbilly Productions, Matt is a hard-working, dedicated and accomplished, designer, writer, director, performer, presenter and father of one. He has a wealth of experience in both design and event management, and also has a vast history of performance experience in both musical theatre and children's entertainment, which has stemmed from his work alongside Adlib Entertainment since 2001.
He has studied at Deakin University (Bachelor Contemporary Arts) and graduated from the VCA's Foundation Music Theatre Program in 2008. He has worked alongside a number of organisations, most notably the City of Greater Dandenong Band, where he acts as Master of Ceremonies or Compere and featured vocalist for many of their Cabaret events. He has also toured New Zealand with a performance troupe, and has keen interests in graphic design, art, gaming culture, direction, film, theatre and television and, of course, photography.
He spends most of his time working in a multitude of areas, from event management, drama tuition and his work within his own business.
Matt's most recent roles have included The Wizard of Oz (Lion, Limelight Theatre), 'The Engineer' in Miss Saigon (Windmill) Captain Von Trapp in 'The Sound of Music' (PLOS), Bill Sykes in 'Oliver!' (Babirra) and reprised his role as Pontius Pilate in 'Jesus Christ Superstar' (Windmill) for which he was nominated for a Lyrebird Award.