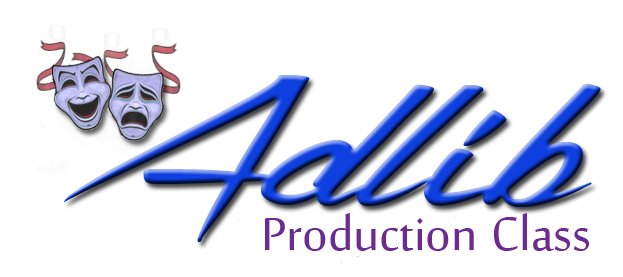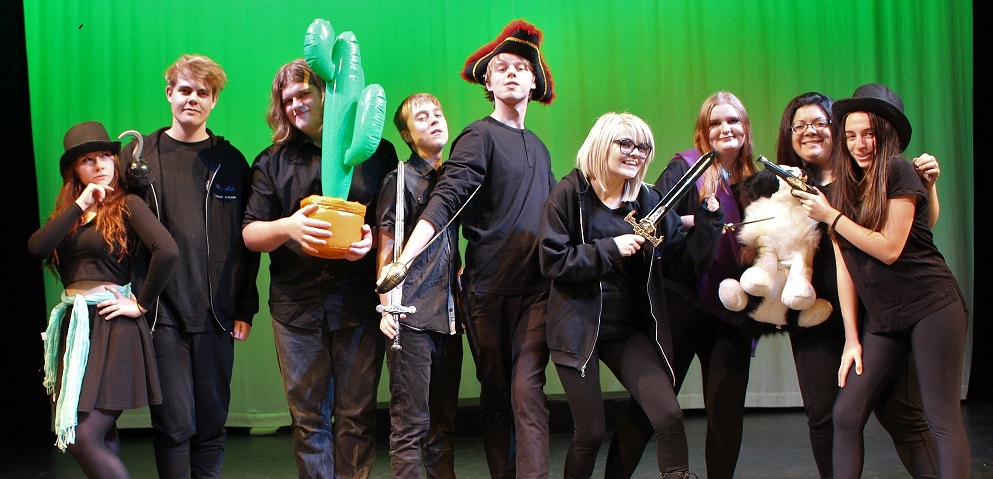 Now in its nin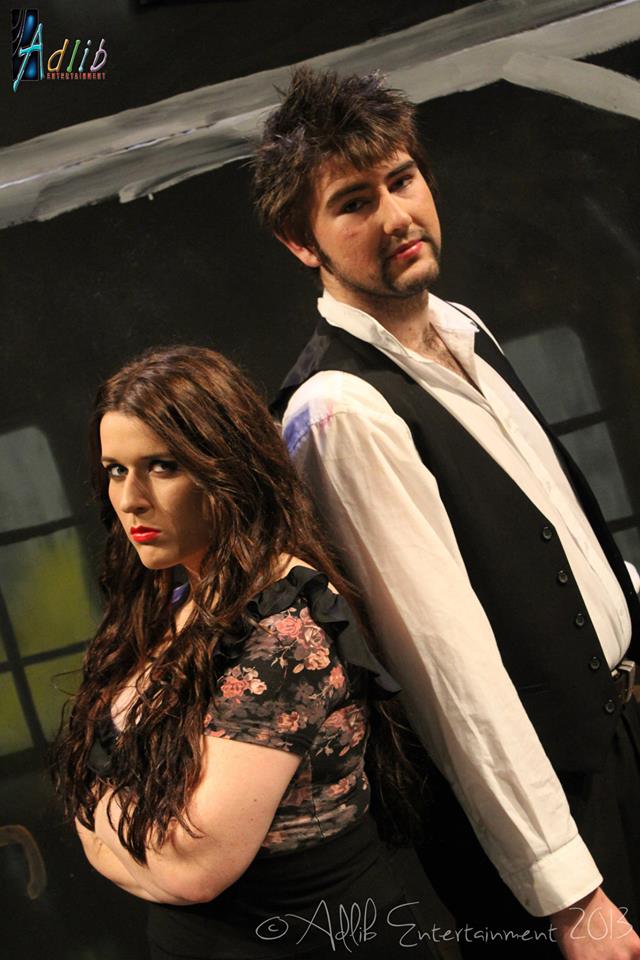 th year, this course is designed to allow those students who are looking for more of a challenge to experience all facets of producing, performing, writing and designing theatrical productions. The students will also be able to hone their skills in workshops that will develop their abilities as performers.
Most importantly, the students will have the opportunity to participate in and create two separate productions across the year, ranging from a simple workshop performance, to a full scale production.
This is a course that has brought some amazing moments to the Adlib stage over the last 7 years, including "The Crucible", "Cosi", "A Midsummer Night's Dream". "West Side Story", "Antigone" and the original productions of "Life in ImaiNATION", "Before We Were Prisoners" and "Green Acres". While entry into the course is audition/interview based, any student 13 years -25 years old wishing to try something a little more challenging and incredibly rewarding is encouraged to apply.
Contact us for an enrolment pack

PREVIOUS PRODUCTIONS
THE DISTRACTED SCHOLARS GUIDE TO LITERATURE & DRAMA
JULY 2017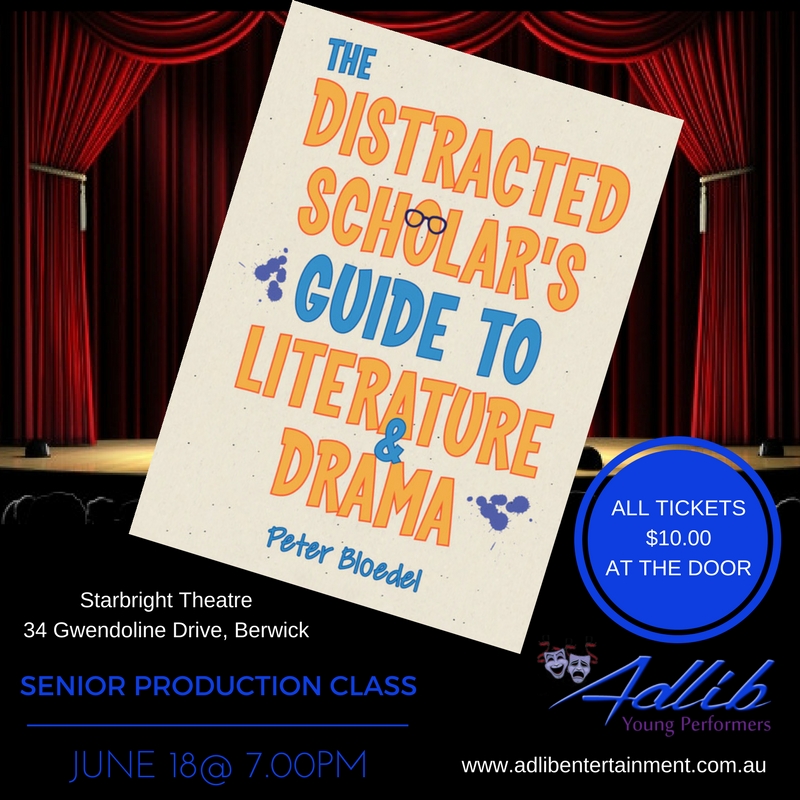 CUT DECEMBER 2016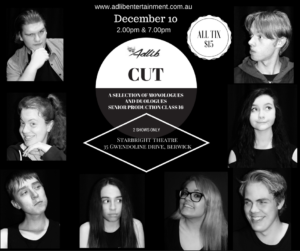 THE EXCEPTIONAL CHILDHOOD CENTRE  JUNE 2016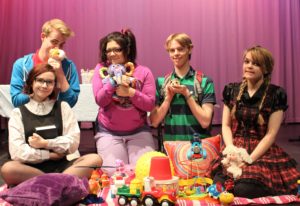 GREEN ACRES DECEMBER 2015

BEFORE WE WERE PRISONERS JUNE 2015

DECEMBER 2014 PRODUCTION

JUNE 2014 PRODUCTIONS

DECEMBER 2013 ADLIB ENTERTAINMENT & HILLBILLY PRODUCTIONS  PROUDLY PRESENTED